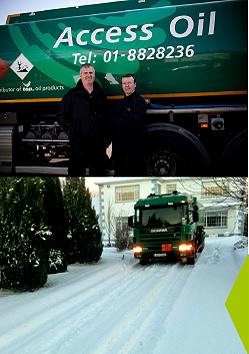 Access Oil has been in business for 20 years
and is 100% Irish owned
We are the sole distributor of domestic home heating oil for Top Oil in Dublin, Meath and Kildare.
We pride ourselves on the personal service that we offer to all our customers.
We deliver in ALL weather conditions
– that's our customer promise.